EVENT 1 - Linamon Meat Shop pay dividends

In January The Linamon Meat Corporation (LMC) paid out a total of P111,195.00 in dividends to 274 shareholders who are members of the Linamon Livestock Raisers Federation (LLRF). LMC was established in 2008, two years after a livestock dispersal program, the livelihood component of the InfRES Project of DA and Japan Fund for Poverty Reduction (JFPR). The project was developed and implemented by Unlad Kabayan. The savings component of the project allowed beneficiaries to build capital for a meat shop.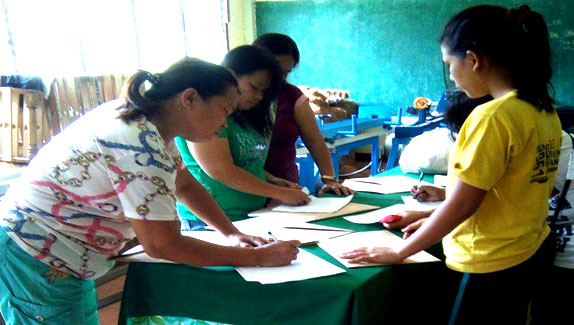 Event 2 - Meat Processing Training
Thirty women of the Bosque-Puracan-Robocon Women's Livelihood Association tried their hands in making longganisa, tocino, chorizon, tapa, May 16-18 under the tutelage of Senior Trade Development Specialist of the DOLE, Ms. Maria Lourdes Tiongco. The women also market their products in the Linamon Meat Shop.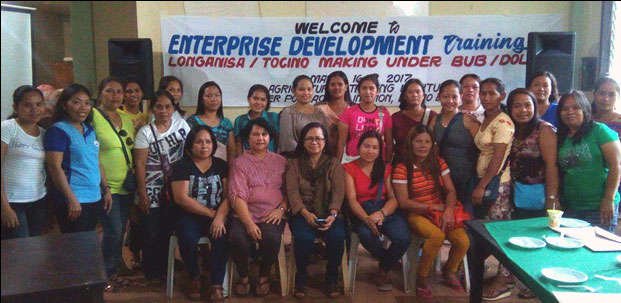 Event 3 - Consultation for Civil Society Lobby Document to ASEAN Consensus
Civil society organizations convened under the auspices of the Center for Migrant Advocacy and Commision on Human Rights to finalize and present its statement to the ASEAN Consensus on the Protection and Promotion of the Rights of Migrant Workers.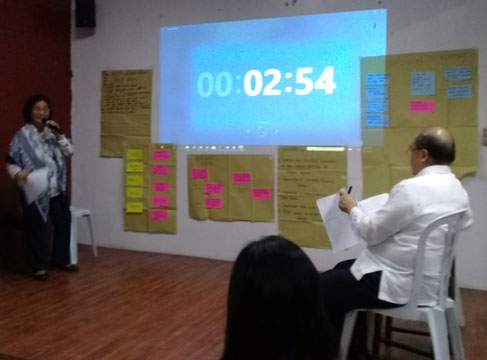 Unlad Kabayan presents to OWWA the recommendations on reintegration. Below is a copy of the final statement.
ASEAN Commission on Migrant Workers Statement.
EVENT 4 – Strengthening Domestic Workers Campaign for Rights, October 22-24, 2017, Manila Jen Hotel by Migrant Forum in Asia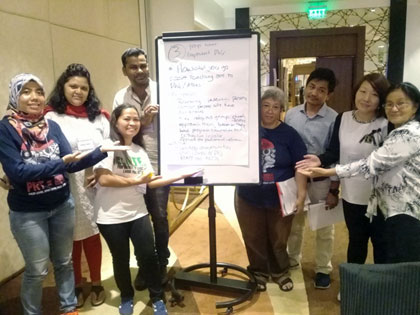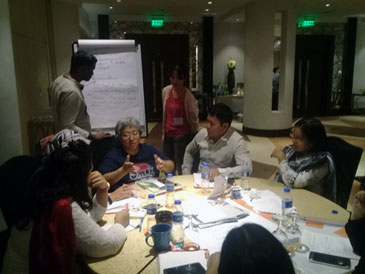 EVENT 5 – Visit of Kwang-Ju Social Enterprise Foundation, November 7, 2017