CONTACT US TO GET INVOLVED TODAY!

Events beginning the afternoon of May 23, 2017
The Philippine government claims that the clashes began when it launched an offensive in the city to capture Isnilon Hapilon, leader of Abu Sayyaf after receiving reports that Hapilon was in the city, possibly to meet with militants of Maute group. A deadly fire fight erupted when Hapilon's forces opened fire on the combined Army and police teams and called for reinforcements from the Maute group, an armed group that has pledged allegiance to the Islamic states and who are believed to have been responsible for the 2016 Davao city bombing incident, according to military spokesmen.
Maute group militants attacked Camp Ranao and occupied several buildings in the city. In the evening of May 23,2017 the Maute group burned the city jail, Dansalan College and Ninoy Aquino School. The Maute group burned the city jail and recruited all those detained by force threatening to kill those who would not join their group. They also occupied Main Street and set fire to Saint Mary's Church. They also attacked the Marawi Cathedral taking a priest and several churchgoers hostage.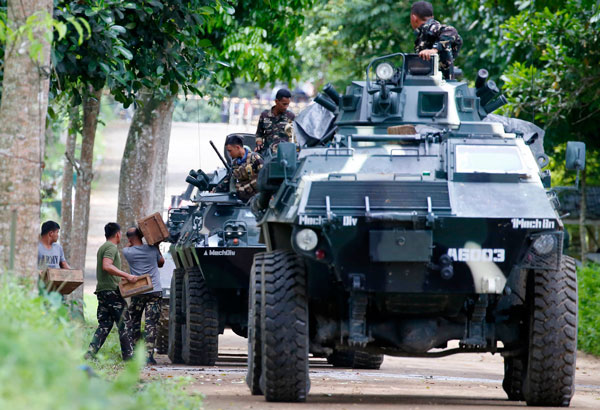 May 24
Early in the morning of May 24, all residents of Marawi City were forced to evacuate and leave their homes because of intensive armed battles between the Maute group and the AFP. The people of Marawi could not accept what happened to their hometown. Never did they expect that Marawi would become a battle field of the local terrorists. It's like a nightmare suddenly happened in the Islamic City.
Additional government forces arrived at the Laguindingan airport as the military regained control of the Amaipakpak Hospital. About 120 civilians were used as human shields by the Maute group for sometime before the hostages were rescued around the hospital.
The military operation focused on the alleged presence of Isnilon Hapilon. Hapilon is reportedly the representative of the Islamic state in Iraq (ISIS) terror group in the Philippines.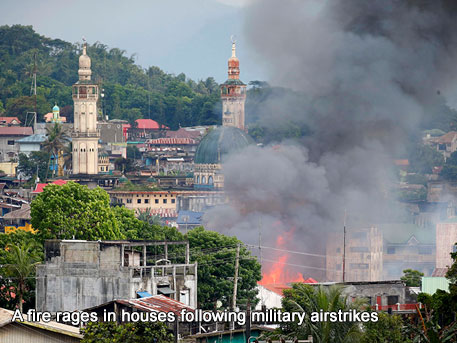 May 25
Fresh fighting took place near the Lanao del Sur Provincial Capitol in the Marawi City center. Black –clad Maute group members were spotted in the city's major roads and bridges. The Maute group also reportedly occupied the Electric Cooperative in Gadungan village. The AFP said that there were still three or four dozen Maute group members including Isnilon Hapilon remaining in MARAWI CITY. The Philippine Air Force launched strikes against remnants of the group in three nearby places.
The Philippine military vows no-let up on air strikes despite the start of Ramadan as they continued to pound enemy positions in Marawi. 1st Infantry Division spokesman Lt. Col. Jo-Ar Herrera said the Philippine military has identified where the militants are consolidating and that they are conducting surgical air strikes to destroy the terror group. Truckloads of additional Marines were also seen being driven into Marawi City.
By May 27 90 % percent of Marawi's population of more than 200,000 had been evacuated to neutral grounds particularly in Iligan City, Saguiaran, Balo-I, even in Cagayan de Oro city and to some nearby municipalities in Lanao del sur.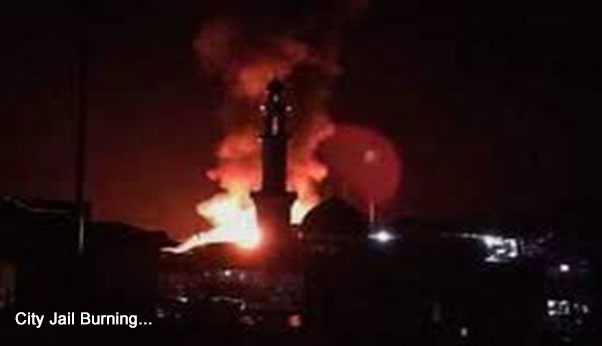 Some residents chose to stay at the evacuation center but other Muslims stayed on with their relatives. During the time of mass evacuations. the national road from Marawi going down to Iligan City was clogged with vehicles, causing massive traffic jams. Others chose to abandon their vehicles on the road and simply walk down to Iligan City. It took 13 hours for evacuees to reach Iligan City when in normal times, it took only an hour to reach Iligan with a vehicle.
Some government agencies provided relief goods to the evacuation centers in Maria Cristina, Buru-un, Tominobo, Del Carmen, Ceanuri, Steeltown and other barangays within Iligan City.
The situation in some evacuation centers was varied. Some evacuation centers visited by aid agencies were reported to have sick children suffering from coughing, colds and even diarrhea due to over crowding and lack of sanitation within the center.
Food and water are the primary needs of the evacuees, ;ack of hygiene kits and blankets are secondary. So far almost all evacuees staying in evacuation centers received relief goods but the home based evacuees have not been given relief goods except for a few of them.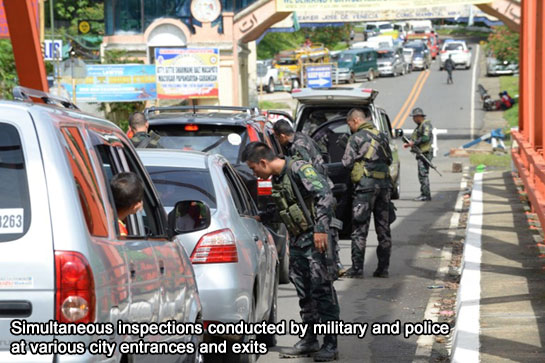 In the case of our families, family members evacuated in different places because of lack of time to organize properly the evacuation. Members of our family went to our hometown to stay there instead of going down to Iligan city. Family members argued that the cost of the living in Iligan was much higher. Two members of our family (the writer's siblings) stayed in Steeltown while another sibling went to Ceanuri. Still other relatives went to Del CARMEN. One of my sisters also got traumatized because she heard that their street in brgy. Marinaut had become a war zone of the MAUTE and the AFP. She fears that her house may have been destroyed by the Maute group or by government airstrikes.
As of now the people of MARAWI CITY expect nothing is left for them. They don't know when they might be allowed to return to Marawi. In fact their livelihood and business is there but no one knows if they are still there or the businesses have been devastated by the war between the local terror group and the government.
Meanwhile, we continued to look for and make contacts with relatives, colleagues and friends through mobile phones trying to find out if they were safe. But as the fighting continued the search was becoming more and more difficult. Celphone loads and batteries were running low and power were cut-off in most places.
June 3
We received confirmation that 42 persons including faculty, staff and students of Dansalan College, a Christian school who were trapped by the fighting, were able to run to the waiting arms of rescuing military during a ceasefire. Seven persons related to the Dansalan college are still missing and are believed to be still being held hostage.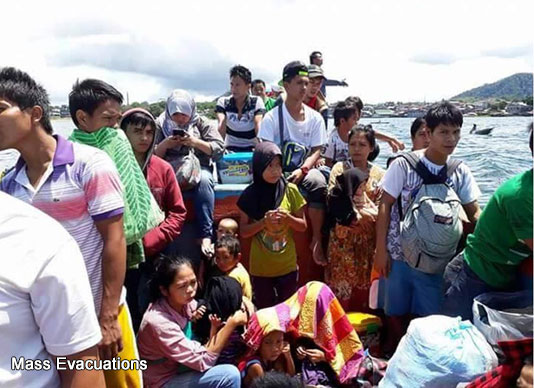 June 5
My relatives and friends were able to hide with our relatives in lakeside towns. But the Maute group also has moved to the lakeside towns. And where they went, the Philippine armed forces have pursued them with bombings. My family finally decided to go through a most difficult route to evacuate to Iligan City after learning that bombings also started near the homes of family and friends in nearby Ramain. A new wave of evacuees came from places around lake Lanao after some bands of Maute were seen there. The presence of the terrorists provoked another round of bombings which drove more people to evacuate. My relatives arrived Marawi late this evening, each had with harrowing experience to tell.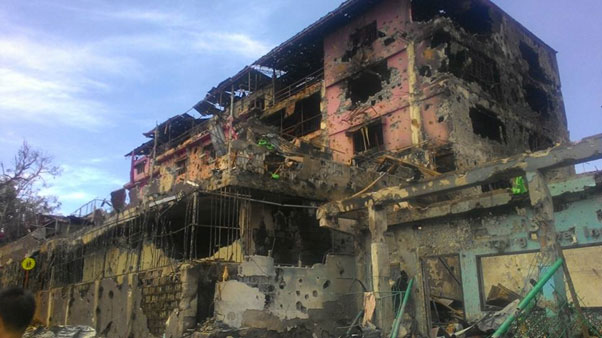 June 6
National TV news stations announced today that the Maute group is on the run after military closed in on suspected terrorist hideouts. A cache of cash money and cheques was discovered and confiscated by authorities in a captured house in Marawi amounting to P 52 million confirming it seems that the Maute group is engaged in drug dealing as a means to sustain their terrorist activities.
The founder of the Maute group is reported to have been arrested today in a checkpoint in Davao City. Fighting continues.
from "Maranao Women's Collective"